I would recommend buying all these books for the Part 1.2 and 3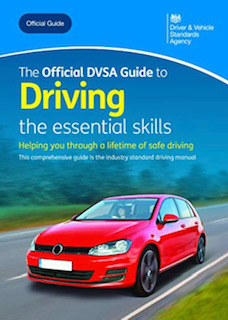 This is the Sat Nav the examiners will use from the 4th December
This is the Camera we use.
If you're looking for a camera to record incase of an accident or incident you're better
getting a 2 camera system were you can record out the front and back. Look for true HD 1920
at the front at least or you won't be able to see the number plate. If something happens call out the number plate so you have a record.
// <!--[CDATA[ amzn_assoc_ad_type ="responsive_search_widget"; amzn_assoc_tracking_id ="drivinginst00-21"; amzn_assoc_marketplace ="amazon"; amzn_assoc_region ="GB"; amzn_assoc_placement =""; amzn_assoc_search_type = "search_widget";amzn_assoc_width ="300"; amzn_assoc_height ="250"; amzn_assoc_default_search_category =""; amzn_assoc_default_search_key ="Dual In car cameras 1920";amzn_assoc_theme ="light"; amzn_assoc_bg_color ="FFFFFF"; // ]]-->
I use these blind spot mirrors on the left mirror so I can see cyclist etc while turning left and exiting roundabouts.
I use a mirror to see pupils eyes for mirror checks but mainly for body language.

Worth having a tape to measure the correct distance for the eyesight test.
The below books are ones I have read over the last few months. Our job requires a knowledge of what makes people tick and that includes ourselves. This can be very useful to learn before learning a new skill as they will explain why we sometimes don't do or act how we want to.
This is how we manage our time to be able to
Run a family
Run our website
Update video content and produce new courses
Run workshops
Be consultants to other companies
Work on 1-2-1 in car
Spend time supporting you on facebook
Do our own CPD
And of course the Big Learner Relay
We manage our time and keep on track with our goals using www.bestself.co